A message from our Chairman, Vaughan Monroe
I'm writing to you to let you know that I am officially passing over the responsibility of running the Smiley Monroe Group to my son, Chris Monroe, who becomes Chief Executive Officer (CEO) with immediate effect.
Sustainable success and effective succession plans go hand in hand, and during our exciting period of growth over the last several years, I have worked closely with Chris, offering my guidance when needed. Although my work at Smiley Monroe as Managing Director is over, as CEO, Chris can always be assured of my support as Chairman, from advising on our long-term strategy to future investments.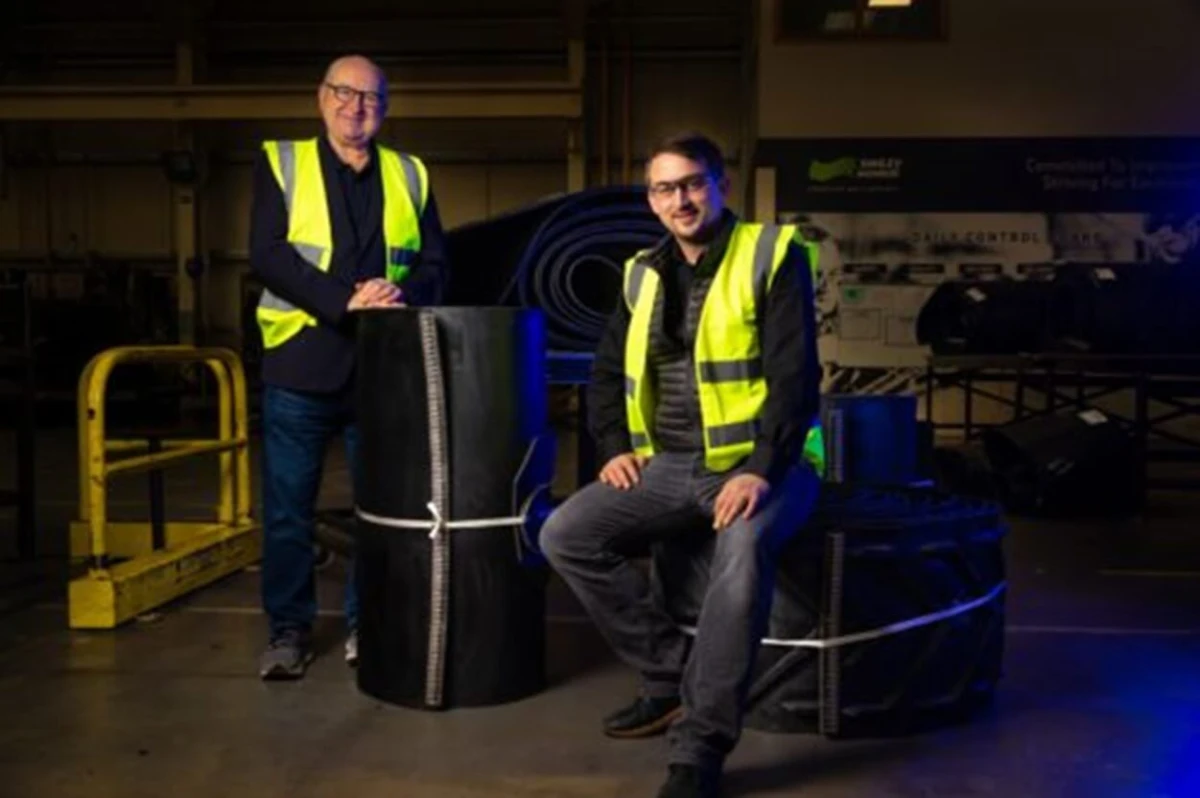 Our group of companies continues to grow to stay close to you, our customers – from our Smiley Monroe Ltd HQ in Lisburn (N.Ireland) to Smiley Monroe Pvt. Ltd in Hosur (India), and our newest addition to the family, Smiley Monroe Inc. in Franklin, Kentucky (USA). I still can't believe Smiley Monroe India is turning 10 this year!
I'm proud to say that Smiley Monroe has never been stronger in the 43 years since I co-founded our business. During my time at the helm, with the help of my wife Mary and so many dedicated colleagues, we've transformed from a local conveyor belting sales and service company into a manufacturer exporting all over the world, but by far the best feeling comes from witnessing real teamwork. Our business has been tested many times – throughout the Troubles, in recessions, the global downturn and the recent pandemic – and that 'can do' spirit is what saved us. We learned from those tough times and are stronger for it.
Now, kindly indulge me for a moment while I share a little of Smiley Monroe's story…
During the mid-1970s, when the Goodyear Tyre and Rubber Co. in Craigavon produced high quality rubber products, mostly for export, I was lucky enough to get accepted onto their evening training classes which focused on conveyor belt production processes, and importantly, materials handling applications. The theory was that if we salespeople understood the quality aspects of conveyor belts better, we would sell better.
I enjoyed the training and my newly acquired technical knowledge. But most of all I loved the site visits to quarries, the salt mine (who would soon become Smiley and Monroe's first customer) and fertiliser plants with the Goodyear experts. My job was to problem solve and sell to these quarries and industries that used rubber parts and conveyor belts. Repeatedly, I found that most belt failures on site were due to mechanical joint failure (belt clips). At that time few belt vulcanising service companies existed on the island of Ireland, so an idea to address this gap in the market quickly developed into a business plan. We would offer local conveyor operators a full conveyor belt survey and a belt supply service, including the hot vulcanised joint.
But back to that start up plan…
On the 1st of October 1979, 'Smiley and Monroe', with next to no money, a small overdraft from the bank and big enthusiasm was officially in business. Mark Smiley and I had worked out how much we needed to sell each day to survive! Sadly, shortly after we started our little business in a garden shed just off Cross Lane, Maze, the Goodyear belt factory closed and relocated to Brazil, with the loss of over 1000 jobs.
Fast forward 43 years and 2 have become 200, the garden shed has given way to purpose-built production facilities (via the obligatory portakabins along the way), we've been named in 1000 companies to inspire Britain, and our first employee from 1980, David Murphy is still with us, along with his brother Jimmy and son Stephen, which might help explain where our 'one big family' Hi5 value came from 😊.
Now it's the turn of the second generation to take our family business into the future. Mary and I are confident that Chris, Tim, our senior leadership team, and all our colleagues will keep striving to achieve our ambitious vision of becoming your number 1 partner in our mobile equipment world – which is far beyond anything we dared to dream all those years ago in our garden shed!
I know I've been threatening to retire for some time, but I'd just like to say that it's been an honour and a privilege to work with you all in this wonderful industry of ours, in which I've made lifelong friendships, and to have played my part, however small, in your success stories.
Vaughan Monroe
Chairman – Smiley Monroe Group