Smiley Monroe Group announces internal promotions to kickstart 2023.
Lisburn based Smiley Monroe Group has kickstarted 2023 with several internal promotions. 
·         Tim Monroe has been promoted to Chief Marketing Officer
·         David Mullan has been promoted to Sales Director
·         Ryan Wright has been promoted to Sales Director
·         Jayne Peters has been promoted to Director of People and Culture
These new appointments come as Smiley Monroe doubles down on their vision to become the number one partner across their mobile equipment world.  With targets in place to exceed £100m in sales by 2028, Smiley Monroe is embarking on an ambitious five-year growth plan. At the helm is Group CEO, Chris Monroe who after ten years in the business, took over the reins from founder Vaughan Monroe (now Chairman) in 2022.
'All involved have already played a significant part in the Smiley Monroe story and their new positions recognise their valued contribution, added responsibilities and my confidence in their skills and ability to help lead the Smiley Monroe Group into this exciting next chapter.' comments Chris Monroe.
Founded in 1979 as a service company for local quarries and mines, Smiley Monroe has transformed to become a leading supplier of endless conveyor belts and cut rubber and plastic parts serving prestigious manufacturers of mobile materials processing equipment around the world. Now with three production facilities globally (Northern Ireland, India, and USA) and over 200 employees, the Smiley Monroe Group is embarking on the next stage of their journey. With their mission clearly defined – 'to revolutionise belt conveying' – the Smiley Monroe Group is poised for lift off in 2023 and beyond. With an added focus on technology, automation and sustainability Smiley Monroe has new markets and new products in their sights.
 'We thought long and hard about what motivated us as a company and the purpose which would drive us toward our vision. Since our foundation, we've used our technical know-how to deliver products and services which solve our customers' problems and transform our industry. Defining this as our over-arching mission underlines our continued commitment to innovation within our products and our operations.' comments Chris Monroe. 'Our values, customer satisfaction and sustainability will remain at the heart of our decision making and together with our Directors and Senior Leadership Team, we are determined to succeed in achieving our vision.'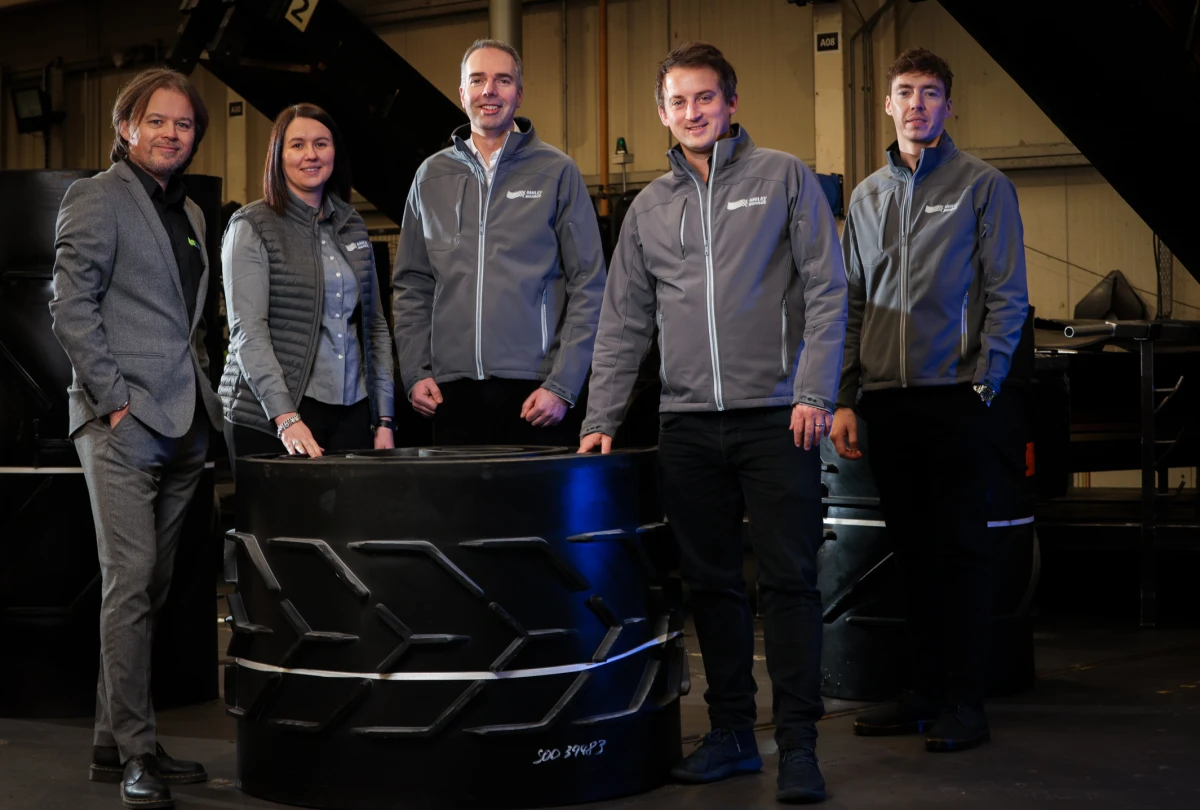 For more information or press enquiries contact:
Aimee McCracken, Group Marketing Manager