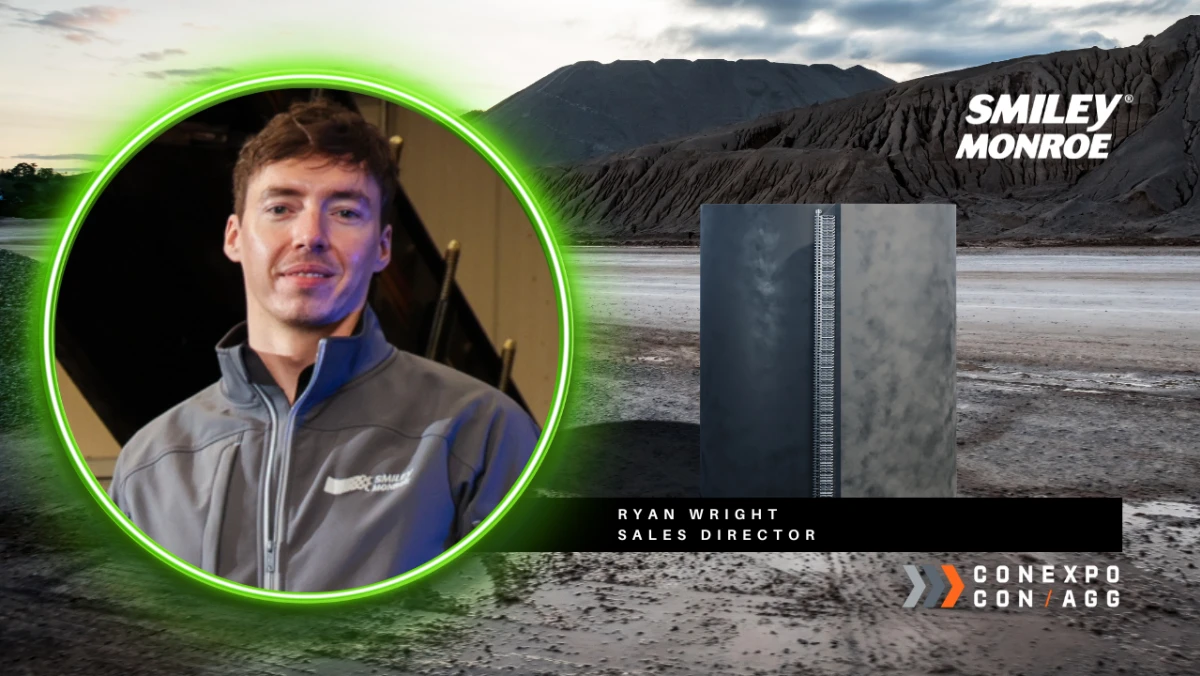 ConExpo Stories & Expectations by Ryan Wright Sales Director
Flashback to CONEXPO 2020 and Sales Director Ryan Wright was on one of the last planes home before the USA closed its borders due to the Covid-19 pandemic. What followed was almost two years of limited travel, lockdowns, and a newfound appreciation for Microsoft Teams. 
As we gear up for the return of CONEXPO- Con/AGG next week - Ryan reflects on what's changed in the industry and just how important it is to meet with customers face to face.
How do you think the industry has changed since 2020?
Our industry has undergone several changes since 2020, driven by various factors including the COVID-19 pandemic, technological advancements, and changing customer preferences. Some of the key changes include:
Increased demand for remote monitoring and control: The COVID-19 pandemic has led to an increased demand for remote monitoring and control of crushing and screening operations. This has resulted in the adoption of technologies such as telematics, remote control systems, and automation to ensure the safe and efficient operation of equipment.

Emphasis on sustainability: There has been a growing emphasis on sustainability in the crushing and screening industry, with manufacturers and operators focusing on reducing emissions, improving energy efficiency, and using recycled materials in equipment design and production.

Adoption of digital technologies: The industry has seen a significant increase in the adoption of digital technologies such as AI, machine learning, and IoT to improve equipment performance, reduce downtime, and enhance overall productivity.

Shift towards mobile crushing and screening: The trend towards mobile crushing and screening equipment has continued, driven by the need for flexibility and mobility in mining, quarrying, and construction applications.

Increased focus on safety: The industry has placed a greater emphasis on safety in response to the COVID-19 pandemic, with manufacturers and operators implementing measures such as remote operation, social distancing, and enhanced cleaning protocols to ensure the health and safety of workers.
Overall, the crushing and screening industry has undergone significant changes since 2020, with a greater focus on sustainability, safety, and the adoption of digital technologies to drive efficiency and productivity.
We've gotten used to doing business remotely but why do you think these trade shows are so important?
Being able to have meetings over Microsoft Teams and Zoom has been very useful and filled a gap when we couldn't travel or meet face to face. I don't think you can replace face-to-face meetings and that's why I believe trade shows such as ConExpo are so important, not only for Smiley Monroe but for the industry as a whole. As a company, we have always been champions of 'Go and see', all our sales teams and support teams are encouraged to meet face-to-face with our customers, regularly, it's one of our company values. The relationships with our global customer base have been the cornerstone of our success and meeting at trade shows allows us to meet with new customers and catch up with long-standing customers and friends.
How has opening a facility in Kentucky helped grow our customers in the USA/ what are the benefits?
Having the facility in Kentucky has meant we have been able to support our customers with short lead time requirements, this has meant we have attracted more customers over the past 3 years who rely on a quick turnaround, particularly for aftermarket belts where the uptime of their equipment is critical - the facility in Kentucky has given us the agility to be able to meet these demands. We are continuing to invest in our Kentucky facility and we will be offering more of our product range from this facility soon.
What's new for Smiley Monroe/why stop by the booth?
We will be showcasing our Zip Clip® replacement belts which are really well-suited for the aftermarket. We will also be showing our extensive range of chevron belts which are readily available from our Kentucky facility. Additionally, we will be showing customers our ToughFlex®, customized hot vulcanized belts, Glidetrackers, and much more.
What advice would you give to a first-time ConExpo attendee?
Pace yourself, try to sleep when you can, and enjoy the atmosphere!